Training the local private sector in Simple, Market based, Affordable, and Repairable Technologies
The GSB SMART Centre Mozambique
Our vision for the SMART Centre is to become a capable training & implementing Centre, well known in Mozambique in assisting rural communities to improve their living conditions in terms of water, sanitation, food security; being able to develop themselves, contributing substantially to large scale implementation of WASH SMARTechnologies.
Our mission is to strengthen the rural communities capacities, providing them with knowledge, know-how and sustainable technologies to overcome poverty and improve health.
Our approach is innovative, consisting of four elements; Application of Innovative technologies; Supporting the local private sector; Application of Self Supply and MUS concept; Developing income generation by household farmers.
Highlights
29 January 2021: Bachir Afonso missing for one year
One full year has passed since we have heard from Bachir Afonso, our dear friend and companion, who was the practical manager of "Grupo de Saneamento de Bilibiza" in Cabo Delgado province in northern Mozambique. The 29th of January 2020, Bilibiza was attacked by resurgents from the north, burning half of the total of houses in Bilibiza. Most people of Bilibiza had fled to the woods by then. Late afternoon they came to the workshop of GSB, where Bachir still was present.
At 19.19 PM Henk Holtslag of the SMART Centre Group received an app-message in the Netherlands from Bachir Afonso saying:
"Cry for help. Armed men have entered Bilibiza and are burning from 5 PM till now. All schools were burnt. We no longer have a SMART centre. They are destroying Bilibiza!!"
This was the last we ever heard from him. So we fear for his life and probably also that from his wife. We have still some hope that he is still alive.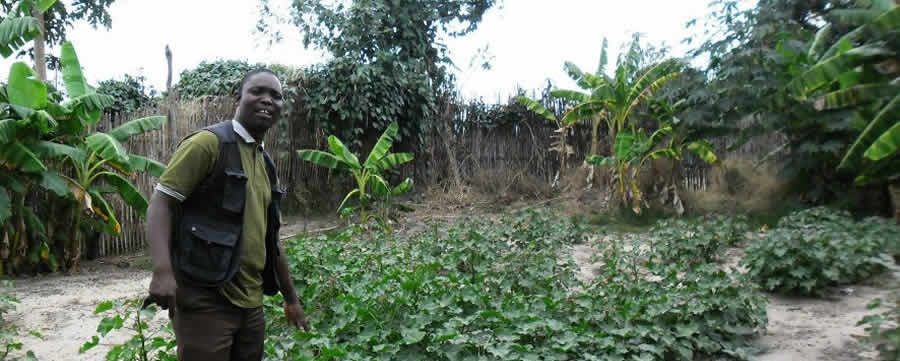 read more
SMART Centre helps during and after Cyclone Kenneth
In April the Cyclone Kenneth hit Cabo Delgado with a tremendous force
In Bilibiza, where the SMART centre is based, over 60% of the 600 houses were destroyed. Maize fields in lower areas were flooded and maize on the higher areas was destroyed by the strong winds.
Many of the wells and Rope pumps installed by the Centre were flooded. Also the SMART Centre was partly damaged but it was strong enough to host 20 families during the Cyclone. The Rope pump in front of the Centre survived and now provides water to 200 people. The SMART Centre and its manager Bachir Afonso provided help where possible, for instance with handing out Tulip table top filters for families to fight cholera outbreak and with Grifaid membrane water filters for use in shelters and health facilities. They also want to repair wells and provide seeds to grow food.
Any support is welcome.
Donations can most secure be transferred to Stichting SMART, Apeldoorn (has ANBI Status) http://smartcentregroup.com/index.php/stichting/ Bank account Nr. NL14TRIO0379222256
Example of an integrated development approach in 19 de Outubro Village
GSB is trying the best to always use an integrated approach, that includes WASH, food security and renewable energies, to assist communities to meet their main challenges. We strongly believe that with better water and sanitation conditions, people won't get sick regularly (mainly with diarrhoea and cholera)  and their nutrients that are in general scarce will be kept in their bodies and the children will not suffer from malnutrition. And women's workload with fetching water and wood, as well as taking care of the ill won't be so heavy. read more
Interested to support or join?
Home